Mossy Oak Properties, Inc. is pleased to announce that Mossy Oak Properties-Indiana Land and Lifestyle, an Indiana land brokerage located in Rockville, Indiana, has won its prestigious 2021 Office of the Year award, which was announced at the companies' recent Land Summit, held June 6-8 in Starkville, Mississippi.
According to Co-Owner/Broker Jeff Michalic, his team was humbled by the award. "To have received this award in consecutive years is an unbelievable honor. With over 100 offices in the nation and being surrounded by the best in the business, this award is a testament to our team and the hard work they put in. This is a team award, and we know we have the best team in the business. All the time and effort that our agents put in to assist our customers is remarkable. We have been blessed from day one with an amazing corporate office and other Mossy Oak franchises who support and cheer for us in all we do, and that is the reason we are here today. Thank you Mossy Oak Properties for the opportunity to be a part of such an incredible group."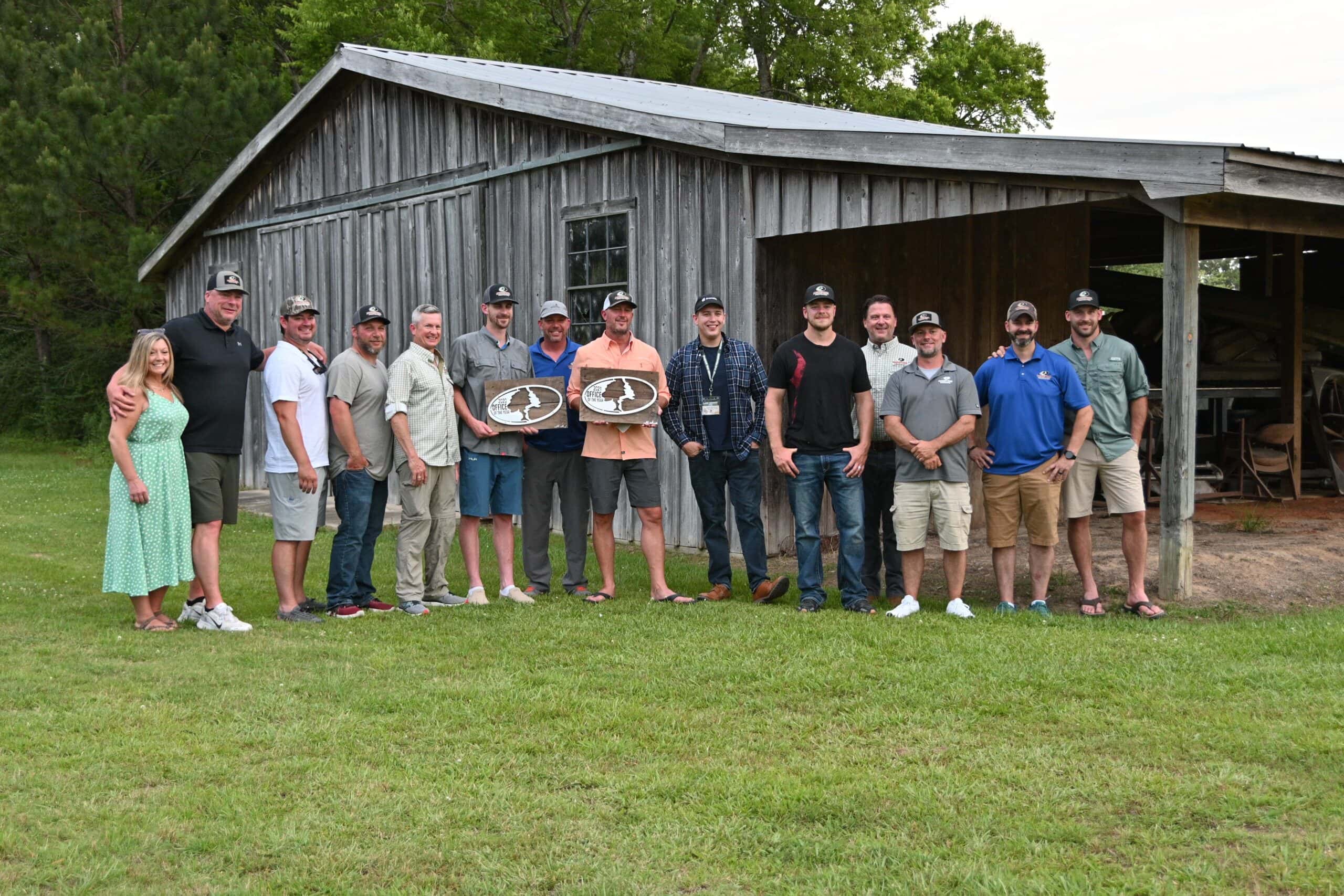 "To be named for Office of the Year last year was such an honor for us, but winning it for the second year in a year was just pure emotion. We have such a great family of hard working agents that really lean on each other, so to be together when we found out we won was just incredible," added Co-Owner, Chad Renbarger.
"Since joining our family in 2016, Mossy Oak Properties Indiana Land & Lifestyle has built a great team of agents that have fun working together and conduct their business with the highest level of integrity," said Chris Hawley, CEO/President and Co-Founder of Mossy Oak Properties. "The company culture that they have developed is infectious and it's easy to see why they have such a strong rapport with consumers.  Them repeating as Office of the Year shows they are consistent and have built a foundation for success that will continue for years to come. We are proud to have them in our Mossy Oak Properties family!"
Mossy Oak Properties Indiana Land and Lifestyle is located at 921 N US 41, Rockville, Indiana and can be reached by phone at (812)-230-4503 or by visiting www.indianalandandlifestyle.com.
The Mossy Oak Properties land brokerage network was launched in 2003 and has since grown to over 100 franchised brokerages in 30 states throughout the country, with our network completing 4,900 transactions totaling $1.4 Billion+ in sales volume for 2021. For more information, visit www.mossyoakproperties.com
Each Mossy Oak Properties office is independently owned and operated.