From A Fist Full Of Dirt...
Mossy Oak History
Our History
Many companies can say they started from the ground and worked their way up. Our story goes even deeper-with a fist full of dirt and the roots of a 200-year old southern oak.
Since 1986, when Toxey Haas had the vision to take a handful of Mississippi dirt, sticks, and leaves and transform it into a brand new type of camouflage, the Mossy Oak brand and family of companies has become a symbol of consumers' obsession with getting closer to nature and living their best life outdoors.
Consumers resonate with our brands' mission due to our corporate values, authenticity, commitment to conservation, and people. If you love the land and the outdoors, Mossy Oak is the brand that defines that obsession.
1986
Bottomland Beginnings
Comprised entirely of natural earth elements and colors, Mossy Oak Bottomland was unlike any pattern that had ever come before it, and gave hunters the power to obliterate their outline while effortlessly blending into the environment. Mossy Oak Bottomland revolutionized the outdoor industry and served as the birth of the Mossy Oak legacy.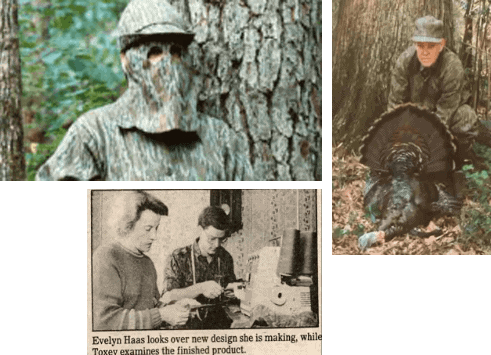 By 1995, the Mossy Oak brand was growing in popularity with consumers, due to the values of our company and innovation with cutting-edge patterns like Break-Up and Shadow Grass. Our flagship TV show, Hunting the Country, began airing on The Nashville Network, further entrenching our brand in the hearts and minds of passionate outdoors enthusiasts.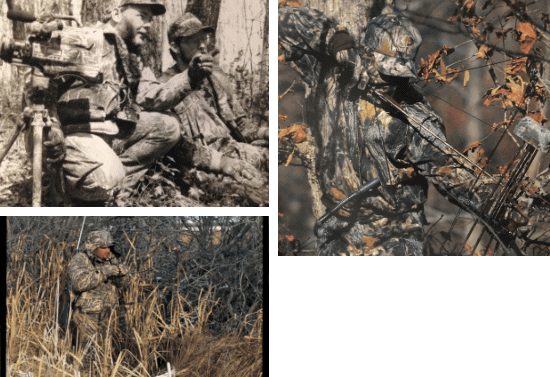 1999
Land And
Conservation
In 1999, the first Mossy Oak Properties real estate brokerage was opened in Livingston, Alabama, and Mossy Oak Biologic was also launched. In the coming years, Mossy Oak would further expand our "conservation brands," including Nativ Nurseries, Gamekeepers, and Mossy Oak Land Enhancement Services.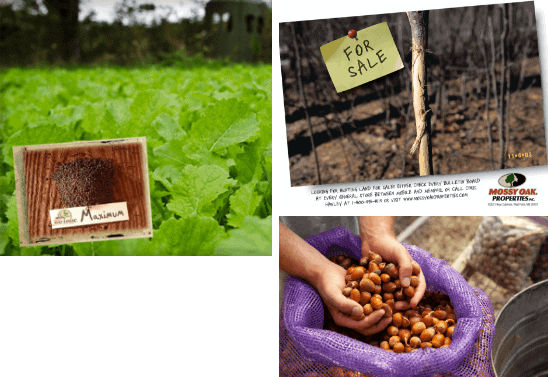 2002
Mossy Oak Properties Franchise Launch
Due to the regional success of Mossy Oak Properties, we began selling franchises via partnering with established real estate brokerages sharing our vision and values. Consumers quickly saw benefit in aligning with land specialists who shared their love for the outdoors and had expertise in rural land transactions.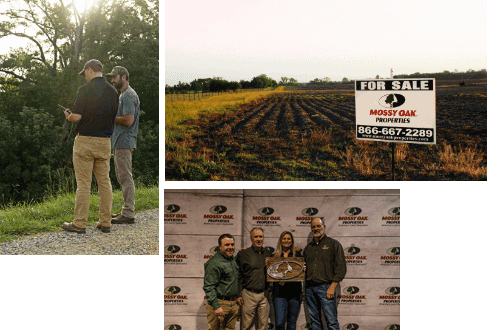 Mossy Oak is consistently rated as the outdoors' most recognized and trusted brand, due to our corporate values, commitment to conservation, and people. Dubbed the "Official Camo of Conservation," our company partners with key conservation organizations to advance their mission, while serving as the point of connection for millions of outdoor consumers, via innovation such as Mossy Oak GO and expanded brands such as Mossy Oak Fishing.
Contact Us
Fill out the form to reach our team of land specialists
We're Here To Help
Locate a land specialist or office nearby to assist you in buying or selling rural property