Riley Johnson of Lebanon, Tennessee, has been a member of the Mossy Oak ProStaff for three years, with a focus on gamekeeping. He's also a Mossy Oak Properties realtor.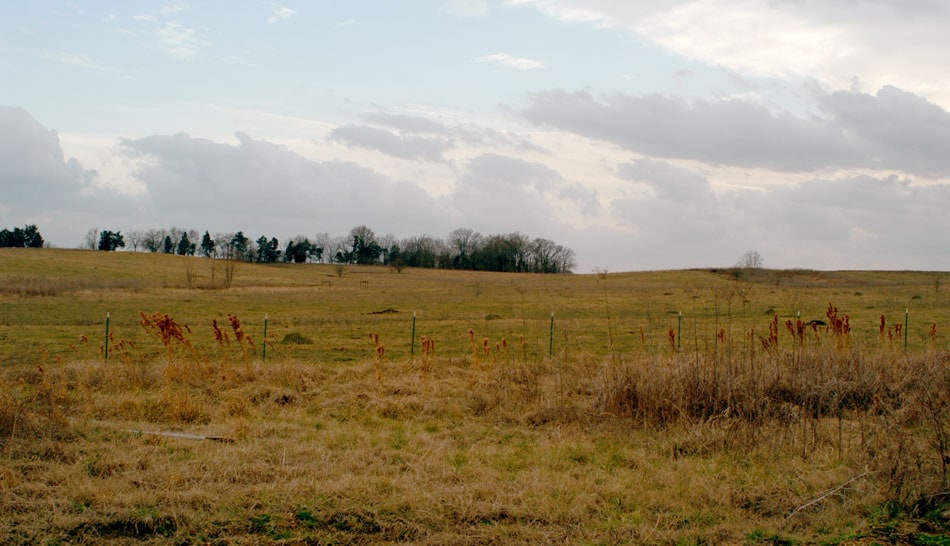 As a Mossy Oak Properties realtor, I not only sell land, but I also work with landowners to help them find people who want to lease land where they can hunt. We know that we can help our customers find small properties that they can lease, to manipulate the habitat, plant food plots and fruit trees, leave thick cover areas for sanctuaries and use Mossy Oak BioLogic Blind Spot to put up barriers around green fields. Then the wildlife can't be seen from the road. A small 5-15 acre property may be leased by only one or two hunters who want to hunt that land, or by a family who wants to have its own hunting lease.
Landowners have found that they can take land that's not generating any income and turn that land into income-producing properties by leasing their land to hunters. Other customers want to buy small properties that aren't producing income from the landowner and use those properties for hunting. We also see people looking for a somewhat larger tract of land where they can build a house and have enough land for themselves and family members to hunt. There's a group of people who like being able to get up in the morning, walk out their back doors and hunt deer, turkeys and other game. They enjoy this type of rural living.
At Mossy Oak Properties, we've also noticed a change in the size of land that people purchase strictly for hunting. Generally, if an individual wants to buy a piece of property strictly for hunting, he's looking for 100 acres or less, which is a big change in the hunter's view of hunting, especially in the South. In years past, most hunters believed that if you didn't have 1,000 acres or more to hunt on possibly with 30 to 50 other hunters, you didn't have property big enough to find deer and turkeys.
However, because hunters have become more educated about game management and what can be done on small properties to improve the land to attract wildlife, hold wildlife and provide a rewarding hunting experience, we've seen an increase in hunters searching for smaller tracts of land that they can improve for wildlife. Today, we're seeing that hunters no longer need to have large tracts of land to be able to attract, hold and harvest some really nice animals and birds. This is where GameKeepers really enables the hunter to have the best hunting experiences he can have on the property he owns or leases by learning how to better manage and attract wildlife.