Mossy Oak Properties, Inc. is pleased to announce that Matt McLemore of Mossy Oak Properties of Texas – Wichita Falls Division in Archer City, Texas, received its inaugural "Fox Haas Award" at the company's recent virtual Land Summit, held on June 24, 2020.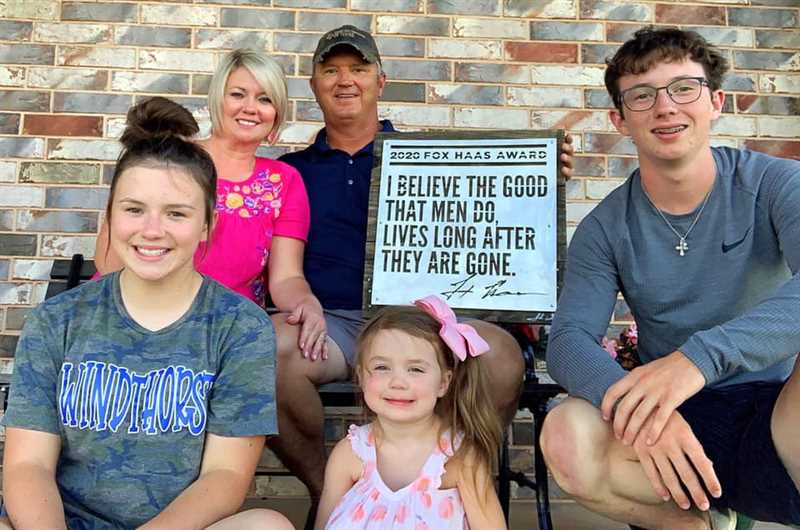 The Fox Haas Award, named after the iconic patriarch of the Mossy Oak brand, recognizes a member of the Mossy Oak Properties network that was nominated by their peers for possessing characteristics such as honor, integrity, and a servant's heart.  McLemore, who has been with Mossy Oak Properties since 2008,  was humbled by the award.
"Sometimes we are only as good as the men we follow, I've been blessed to have been led by some outstanding ones, including my late father, Butch McLemore, late friend Marvin Henry, father-in-law Tommy Bell, and my brother Mitch McLemore. In knowing also what Fox Haas means to his family and to our network, and what Toxey Haas means to Mossy Oak Properties, it feels like a huge pat on the back from the men listed above, some who have left us, saying well done, but your race isn't over yet, there's more to be done. I won't lie, a few tears were shed. I am so humbled to be in the same breath as those nominated, but to receive-WOW, truly blessed." 
Toxey Haas, Founder of the Mossy Oak brand, commented: "My dad has always been the most humble and unselfish person I have ever known.  He gets up every day just thinking of what he can do for everyone else.  I think that is why his quote 'the good that men do will live long after they are gone' is most appropriate to honor him.  It's a simple message to spend time on things that matter…and last!  His lifelong commitment to honor, integrity, and leaving things better than he found them is self-evident and impacts everyone around him.  People like Matt McLemore are cut from the same cloth, and we are thrilled to recognize Matt with this inaugural award." 
Matt McLemore can be reached via email at mmclemore@mossyoakproperties.com and via cell at (940) 781-8475.
The Mossy Oak Properties land brokerage network was launched in 2003 and has since grown to over 100 franchised brokerages in 28 states throughout the country, with our network completing 3500 transactions totaling $750M+ in sales volume for 2019. For more information, visit www.mossyoakproperties.com.
Each Mossy Oak Properties office is independently owned and operated