Camden, AR- Mossy Oak Properties is pleased to announce the opening of Mossy Oak Properties-Land and Home in Camden, Arkansas.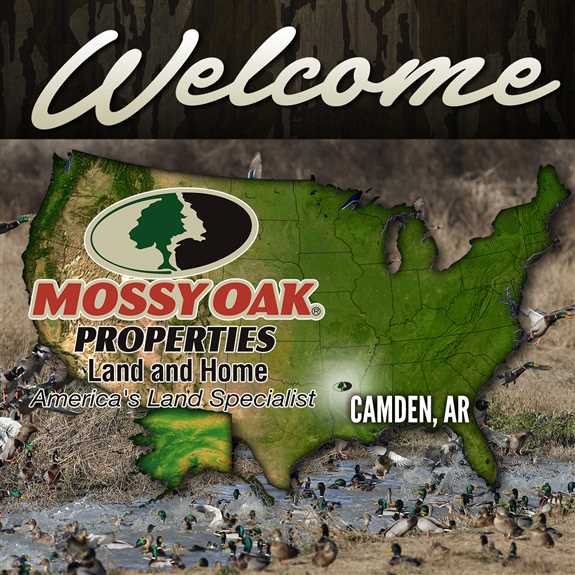 Michael Clayton, co-owner and responsible broker, has extensive experience in the land sales market. "The sales team at Mossy Oak Properties-Land & Home brings over 50 years combined experience in the local land/timber markets. Our staff consists of an Arkansas Registered Forester, construction supervisors, land buyers, loggers, farmers and support staff."
Clayton said he plans to add additional quality agents to the already experienced team. "These agents will be strategically located across our market area so as to provide the best service for both buyers and sellers. The Mossy Oak Properties-Land & Home staff will initially concentrate on assisting buyers and sellers in South Arkansas but will quickly be able to assist those same clients in Louisiana, Oklahoma, Mississippi and Texas."
Chris Hawley, Co-Founder and CEO/President of Mossy Oak Properties, said "When we bring on new franchisees, we look for people who mirror our core values of lifestyle, integrity, service, and teamwork. Michael, Larry, and their entire team do just that, and we look forward to partnering with them in their growth across a key region in our network."
For more information on Mossy Oak Properties-Land and Home, please contact Michael Clayton at 870-818-5418 or mclayton@mossyoakproperties.com.
The Mossy Oak Properties land brokerage network was launched in 2003 and has since grown to over 100 franchised brokerages in 30 states throughout the country, with our network completing 4300+ transactions totaling $925M+ in sales volume for 2020. For more information, visit www.mossyoakproperties.com.