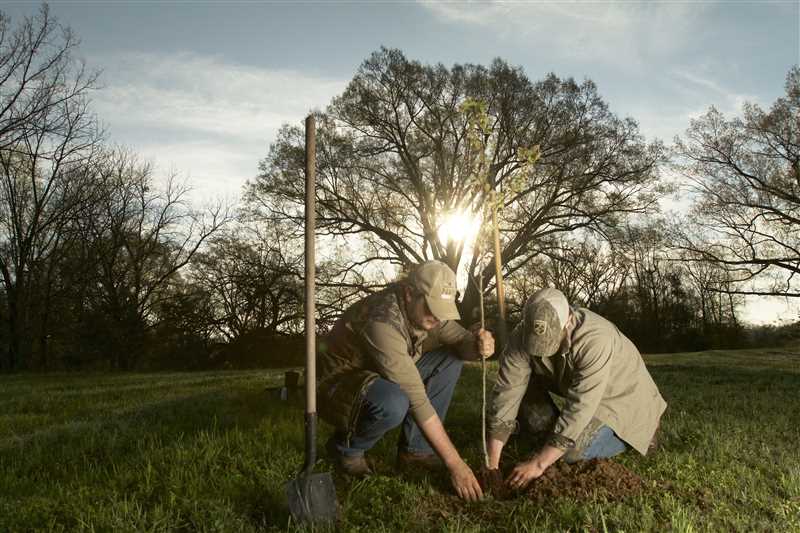 Mossy Oak Properties, Inc. is pleased to announce the 2nd annual Mossy Oak Properties "National Day of Conservation," which will challenge Mossy Oak Properties' network members, global Mossy Oak partners, and the general public to engage in conservation activities on Saturday, September 26.
Advocating for conservation initiatives and supporting conservation organizations has long been a corporate emphasis of the Mossy Oak family of companies. According to Mossy Oak Founder and CEO Toxey Haas, the Mossy Oak Properties National Day of Conservation is a way to further spread the message on conservation on a grassroots level, as well as challenge the outdoors community to take action.
"As my conservation mentor and father, 'Mr. Fox,' said best, the good that we all do lives long after we are gone," said Haas. "As such, the Mossy Oak family lives by the belief that we are the first line for conservation initiatives. Our efforts surrounding last years' event symbolized that, and we look forward to making this year's event even more impactful. If the past several months have revealed anything, it is that we truly live our best lives outdoors, and because of that we have a responsibility to take care of these special places."
A few notable efforts of the 2019 National Day of Conservation included:
-Mossy Oak Properties Indiana Land and Lifestyle's trash cleanup rally in partnership with three local high schools, which removed over 11,000 pounds of trash from their local community;
-Mossy Oak Properties of Louisiana's "trash fishing rodeo," which had over 100 participants;
-Then-Mississippi Governor Phil Bryant making a proclamation in honor of the 2019 National Day of Conservation;
-Numerous tree giveaway events and bird box projects.
The total effort left Mossy Oak Properties CEO/President and Co-Founder Chris Hawley amazed. "We were humbled at how the Mossy Oak Properties network, Mossy Oak family, and others throughout the outdoor industry took our simple challenge and made a difference in our first-year effort," he said. "We feel we have laid the groundwork for a special event that will further spark awareness for conservation and stewardship of the land. To second what Toxey said, the 2020 event could not come at a better time, and we encourage everyone to give back in the name of conservation."
More information on ways to get involved will be distributed across Mossy Oak and Mossy Oak Properties' social media channels leading up to the event. For inquiries on how to get involved with the Mossy Oak Properties National Day of Conservation, please contact David Hawley at (662) 494-1243 or at dhawley@mossyoakproperties.com.
The Mossy Oak Properties land brokerage network was launched in 2003 and has since grown to over 100 franchised brokerages in 28 states throughout the country, with our network completing 3500 transactions totaling $750M+ in sales volume for 2019. For more information, visit www.mossyoakproperties.com.
Each Mossy Oak Properties office is independently owned and operated