Carthage, MS- Mossy Oak Properties-Bottomland Real Estate, a full-service rural land brokerage based in West Point, Mississippi, along with a second location in Clarksdale, is pleased to announce it has added a Carthage office located at 128 East Franklin Street, Carthage, Mississippi.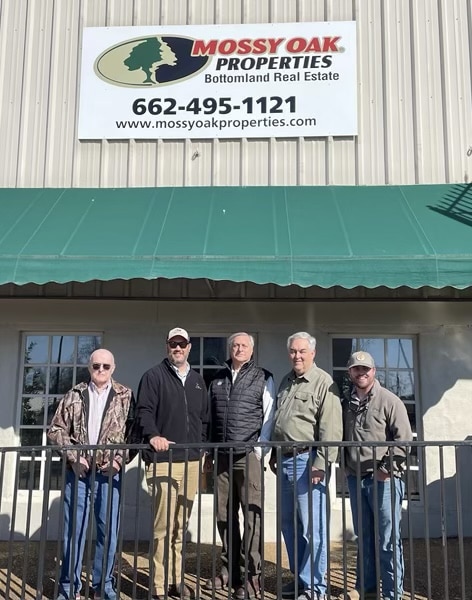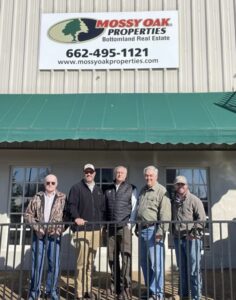 According to Broker/owner Fred Zepponi III, the Carthage location will complement his teams' successful West Point and Clarksdale brokerages. "When the opportunity came up for Mossy Oak Properties Bottomland Real Estate to join with Kerry Howell, Carlton Brock, and Larry Hartness of Mossy Oak Properties Howell & Howell, we could not get the deal sealed fast enough. They are a great group of guys that are experienced and knowledgeable land professionals. They know the land and people that live in this area of Mississippi very well. We look forward to establishing our brand as the GO TO land company in the East Central Mississippi Region. This area of Mississippi offers excellent recreational and timber investment properties, and we could not be more excited about the opportunity to represent the landowners and those that have interest in properties in this area. We specialize in selling recreational, timber and agricultural properties and are licensed Mississippi, Alabama and Arkansas."
Chris Hawley, CEO/President and Co-Founder of Mossy Oak Properties, Inc. added his excitement by saying, "The success of Mossy Oak Properties Bottomland Real Estate in growing their presence from the West Point and Clarksdale offices shows they have a keen understanding of what it takes to build a team and strategy that serves their clients' best interests.  The Carthage office will enable them to further that reach and service more of Mississippi's buyers and sellers, and we look forward to aiding them in this expansion."
"I've been affiliated with Mossy Oak Properties for many years and have enjoyed the support and the relationships. Our team is so excited to continue those relationships and build a bigger and better team with Broker Fred Zepponi and his group. We look forward to serving the buyers and sellers in our area in an even bigger and better way," Kerry Howell, Carthage office Managing Broker.
The Carthage office hosted a celebratory ribbon cutting Friday, February 11th, 2022. For more information on Mossy Oak Properties-Bottomland Real Estate call (662)-418-6767 or email fzepponi@mossyoakproperties.com.
The Mossy Oak Properties land brokerage network was launched in 2003 and has since grown to over 100 franchised brokerages in 30 states throughout the country, with our network completing 4,900 transactions totaling $1.4 Billion+ in sales volume for 2021. For more information, visit www.mossyoakproperties.com