Mossy Oak Properties, Inc. is pleased to announce the opening of its first Pennsylvania land brokerage.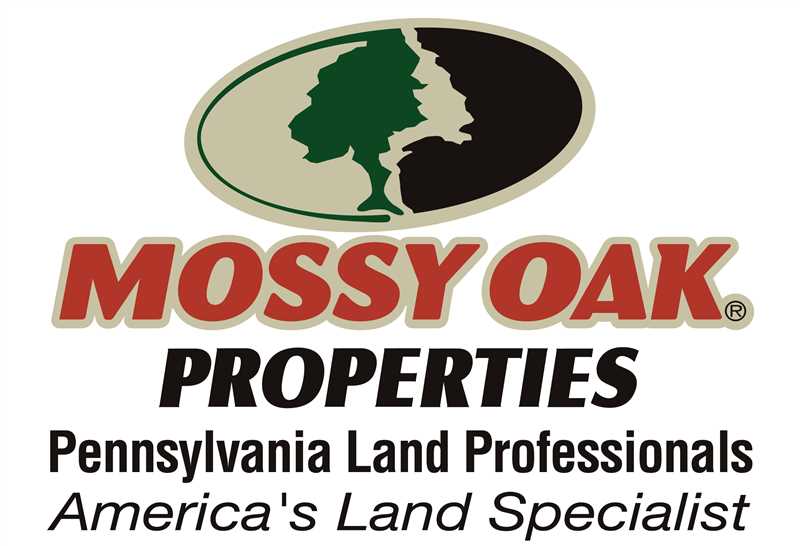 Located in Southwest PA, Mossy Oak Properties Pennsylvania Land Professionals is owned and operated by Benjamin Beck, who has extensive experience in the land sales market. According to Beck, the decision to partner with Mossy Oak Properties was a logical one. "The Mossy Oak brand is the pinnacle of excellence in the outdoor industry. I can confidently say that I know exactly how a NFL rookie feels signing their first contract because that is how I felt as I signed the Mossy Oak Properties franchise agreement. It's difficult to put into words the pride I feel going to market as Mossy Oak Properties. I have been in sales for the majority of my career. After buying my first tract of recreational land at the age of 29 my interest started in the land business. Over the next several years I bought and sold several properties in multiple states, which in turn introduced me to Mossy Oak Properties. I quickly realized this is what I wanted to do with my career."
Beck indicated the land market in his area as vibrant and diverse. "Pennsylvania, geographically speaking, is highly diverse- ranging from rolling farm lands to steep wooded mountains. Our landscape is often divided by streams and rivers offering anglers and recreationalists unlimited outdoor activities. Owning a piece of land to share with your family and continue the long standing tradition of outdoor recreation, is a dream of many Pennsylvania outdoor enthusiasts. Investors interested in timber, mineral rights, etc. also have a heavy influence on our market."
Beck stated his excitement to grow the Mossy Oak Properties brand, "We are committed to developing and implementing a growth strategy that will ensure Mossy Oak Properties success in Pennsylvania for many years to come. Building a team of the finest land specialists, who share our commitment to our clients is a priority. We look forward to servicing our clients across the entire state of Pennsylvania."
Chris Hawley, Co-Founder and CEO/President of Mossy Oak Properties voiced his excitement by saying: "We are thrilled to expand our network into a state as steeped in outdoor tradition as Pennsylvania. Benjamin Beck is the type of land specialist we look for. He has the experience, expertise, and effort needed to be successful land specialists. We look forward to welcoming him and his team to the Mossy Oak Properties family."
Mossy Oak Properties-Pennsylvania Land Professionals, LLC can be reached by calling at (724)-678-1232 or via email at Bbeck@mossyoakproperties.com.
The Mossy Oak Properties land brokerage network was launched in 2003 and has since grown to over 100 franchised brokerages in 29 states throughout the country, with our network completing 3,500 transactions totaling $750M+ in sales volume for 2019. For more information, visit www.mossyoakproperties.com.