Rockville, Indiana– Mossy Oak Properties-Indiana Land and Lifestyle is proud to announce it has expanded its presence into Illinois with the launch of Mossy Oak Properties Illinois Land and Lifestyle.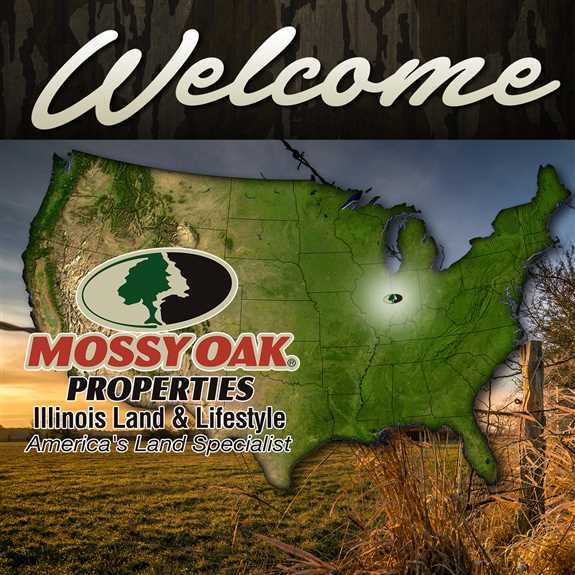 According to co-owner, Chad Renbarger, this expansion strategy will further their companies' market impact into a key rural land market. "Four years ago when we opened our Indiana office, we knew then that we had partnered not just with the leading company in recreational land sales, but that we had joined a team and network that was different than any other. This network is comprised of people that share our values, passion, and love of the outdoors. Since opening our Indiana office, our team has been recognized as one of the fastest growing franchises in the network and was nominated the past two years for Office of the Year."
"Our total sales volume for the past four years is just over $97 million dollars, and we have sold over 20,000 acres," said Broker and co-owner, Jeff Michalic. "Our success is due to our team members and the network of professionals that we partner with such as our lenders, title companies, and surveyors.  We believe that helping our customers with all of their real estate needs is the key, whether it is residential, ag, recreational, commercial, investment, renewable energy, or reclaimed coal properties. Our goal over the next 12-24 months for the Illinois office is to continue our groups' track record of hiring great team members to provide our Illinois customers with a professional and positive buying or selling experience."
Chris Hawley, CEO/President and Co-Founder of Mossy Oak Properties, Inc. added his excitement by saying: "The passion and commitment to excellence that Chad, Jeff, Kelly Hendricks and their entire team exude every day since joining our Mossy Oak Properties family has been contagious.  They have built an incredible team and have put everyone in their organization in a position to be successful.  We are so very proud of their group, and as evidenced by their success in Indiana, they'll quickly become the preferred land brokerage team in Illinois."
For more information on Mossy Oak Properties-Illinois Land and Lifestyle call 317-418-7712 or email mossyoakchad@gmail.com.
The Mossy Oak Properties land brokerage network was launched in 2003 and has since grown to over 100 franchised brokerages in 30 states throughout the country, with our network completing 4,200 transactions totaling $925M+ in sales volume for 2020. For more information, visit www.mossyoakproperties.com.