Mossy Oak Properties, Inc. is pleased to announce that Jon Collins of Mossy Oak Properties Bauer Real Estate Company in Frazeysburg, Ohio received its "Agent of the Year" award, Mossy Oak Properties Tennessee Land & Farm in Franklin, Tennessee won its "Office of Year" award, and Matt McLemore, of Mossy Oak Properties of Texas – Wichita Falls Division, won its "Fox Haas Award" at the company's recent virtual Land Summit, held on June 24th.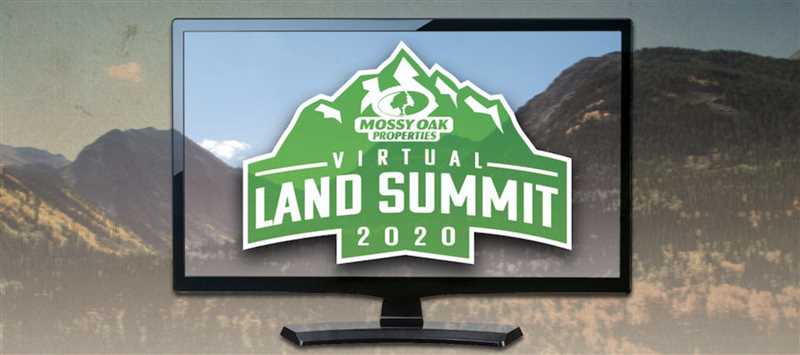 The Agent of the Year award is given annually to the salesperson that has the highest sales volume over the course of the year within the Mossy Oak Properties network, which currently represents over 650 land specialists. The award, which was for the 2019 fiscal year, was the first for Collins, who was nominated for the award in 2014 and 2018, in addition to amassing 14 Pinnacle Club quarterly recognitions..
"I am utterly shocked to have been named the Mossy Oak Properties Agent of the Year," said Collins. " I am so honored and blessed beyond words could ever describe. I am so happy and proud to be part of the Mossy Oak Family. Thank you from the bottom of my heart for this award, it means more to me than I could ever express."
The Office of the Year award is given annually to the office that not only achieves a high sales volume, but also embodies the core values that Mossy Oak Properties bases its business upon.
"We are certainly humbled and appreciative to be named Office of the Year for 2019. The Mossy Oak Properties network is plum full of quality folks and so just to have been in the conversation with some of these other offices was thrilling for me. I'm excited for all my agents and their families as I know how hard everyone has worked to get to this point here in Nashville, which is a fiercely competitive market," said Spencer. " I hope that we can capitalize on this prestigious award and ride that into another possible nomination in 2020…because momentum is a powerful thing."
The Fox Haas Award, named after the iconic patriarch of the Mossy Oak brand, recognizes a member of the Mossy Oak Properties network that was nominated by their peers for possessing characteristics such as honor, integrity, and a servant's heart. McLemore, division manager for Mossy Oak Properties of Texas – Wichita Falls Division, was humbled by winning the award named after someone he holds in such high regard.
"Sometimes we are only as good as the men we follow, I've been blessed to have been led by some outstanding ones, including my late father, Butch McLemore, late friend Marvin Henry, father-in-law Tommy Bell, and my brother Mitch McLemore. In knowing also what Fox Haas means to his family and to our network, and what Toxey Haas means to Mossy Oak Properties, it feels like a huge hug from the men listed above, some who have left us, saying well done, but your race isn't over yet, there is more to be done. I won't lie, a few tears were shed. I am so humbled to be in the same breath as those nominated, but to receive-WOW, truly blessed."
"We are very pleased to announce the recipients of these three awards," said Chris Hawley, CEO/President of Mossy Oak Properties, Inc. "These awards are not only indicative of the individual or group that reaches the pinnacle of achievement for a Mossy Oak Properties land specialist or office, but also those that embody the values of our brand. Considering our network now encompasses over 100 offices with more than 650 network members, this is a great honor for this years' winners, and they are very deserving of these accolades."
The Mossy Oak Properties land brokerage network was launched in 2003 and has since grown to over 100 franchised brokerages in 28 states throughout the country, with our network completing 3500 transactions totaling $750M+ in sales volume for 2019. For more information, visit www.mossyoakproperties.com.