BROOKHAVEN, MS: Nearly 19 years ago, Rick and Tammy Taylor became the first Mossy Oak Properties franchisees with the opening of Mossy Oak Properties Forest Investments in McComb, Mississippi.  The brokerage enjoyed many years of success with Mossy Oak Properties, and due to that success, the Taylor's are able to enjoy the fruits of their labor and pass the torch of franchise ownership to Brookhaven's Hunter Posey of Mossy Oak Properties Posey Land Company.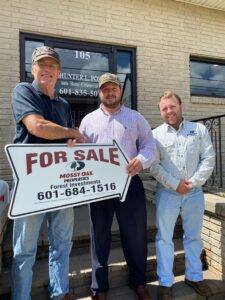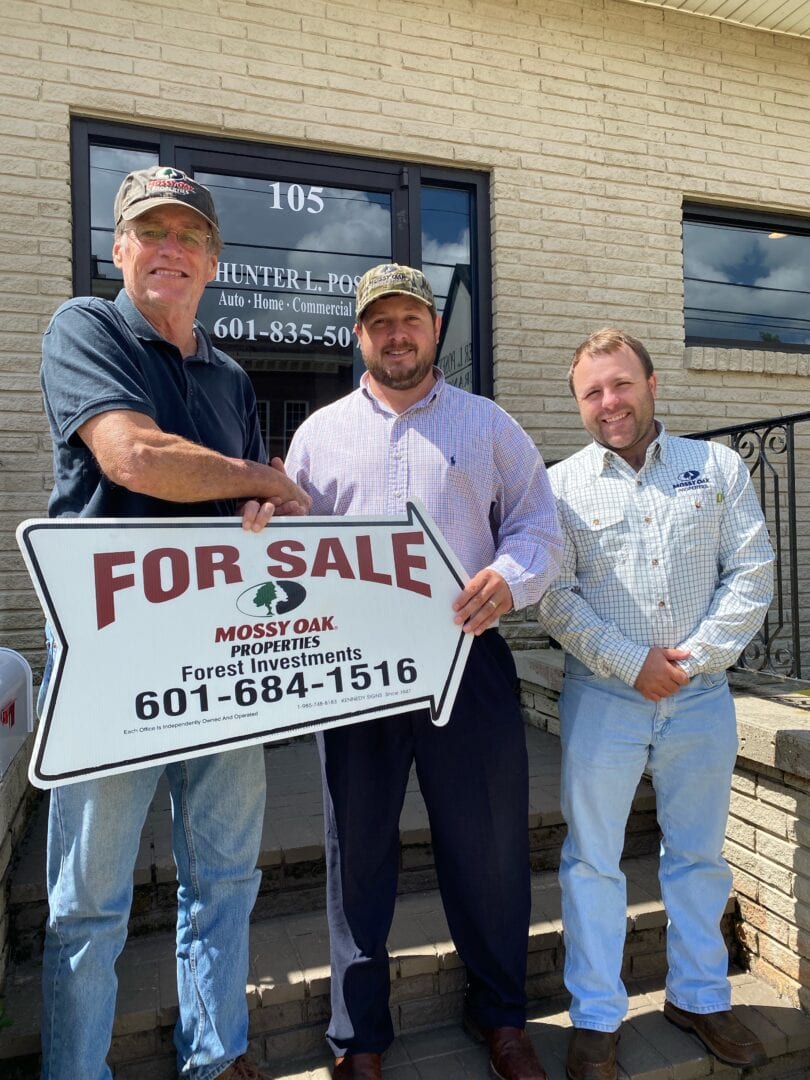 "Nineteen years ago, we were blessed with the opportunity to purchase a Mossy Oak Properties franchise," said Rick.  "It was the best business decision we ever made and has provided a tremendous opportunity to meet really wonderful people and help many folks along the way to achieve their goals of land ownership.   It's time to pass the torch, and Hunter Posey with Posey Land Company will be a perfect fit to continue the tradition of Mossy Oak Properties in Southwest Mississippi."
Posey added: "We are very excited to be taking the legacy built by Rick and Tammy Taylor and carrying it forward for many years to come.  Our roots in Mississippi run deep, and we understand the passion that Mississippians have for the land, wildlife, and outdoor traditions.  We know that when someone is ready to buy or sell land, they expect to partner with a land specialist that not only matches their passion for those things, but also will exhibit the highest level of skill, honor, and integrity in bringing about the transaction. That is our goal and pledge in how we will conduct our business."
He continued by saying: "The Mossy Oak Properties platform will enable us to provide a broader level of service and impact for our current and future clients.  The fact that Mossy Oak is a strong Mississippi company with a sterling reputation will give us a tremendous boost in being able to attract the top land specialists in our area, as well as compete for the best land tracts in the region.  We are very excited about the possibilities and look forward to carrying out our plan of being the preferred land brokerage in South Mississippi."
Chris Hawley, CEO/President and Co-Founder of Mossy Oak Properties, said the transition is bittersweet.  "When Toxey [Haas, Creator of the Mossy Oak brand] and I first started Mossy Oak Properties, we could have never predicted the impact relationships such as ours with Rick and Tammy Taylor would have had on our lives.  The Taylor's have been and always will be family to us, but they have picked an extremely deserving individual in Hunter Posey to carry their tradition forward. Mossy Oak Properties is in very strong hands with Hunter, and he will make an immediate impact in the Mississippi land market due to his work ethic, integrity, and knowledge of the land."
For more information on Mossy Oak Properties-Posey Land Company, call 601-835-5070 (office), 601-597-9378 (Hunter Posey cell) or email hposey@mossyoakproperties.com.