For America's landowners, few things make them beam with pride-or cause them more headaches-than their tractors.  Tractors are iconic symbols of Rural America, and can make life on the farm more productive, by assisting in daily tasks that would be impossible without their help.  As evidence of this, a whopping 60,000 to 80,000 small tractors (under 40 horsepower) are produced and sold in the US each year!
Mike Wiles, affectionately known as "Tractor Mike" on YouTube, was this weeks' guest on the Fist Full of Dirt podcast hosted by Ronnie "Cuz" Strickland.  Wiles, who spent over 20 years in ag equipment sales in addition to growing up around farming, has a YouTube channel by the moniker "Tractor Mike," which boasts over 60,000 subscribers that tune in to his instructional videos on using farm tractors and implements.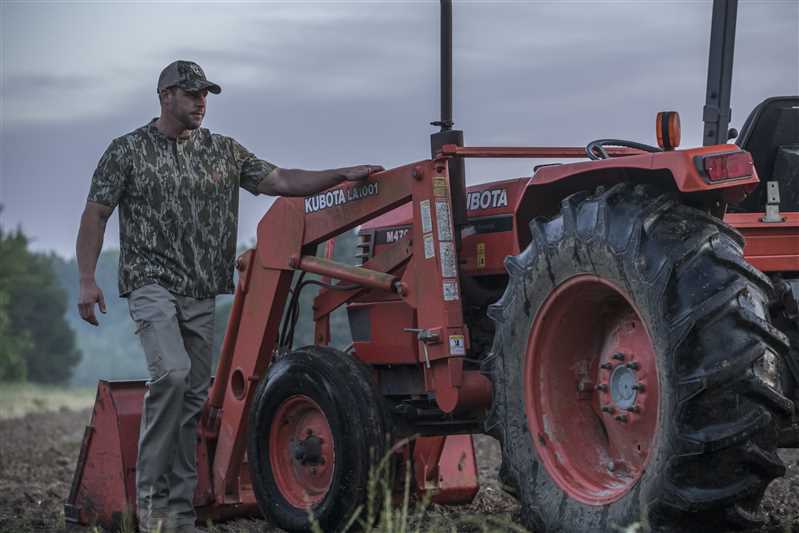 The episode covered purchasing a new or used tractor, popular implements, safety, and more.  Per Wiles, he started Tractor Mike as a way to educate landowners who may be untrained in operating farm tractors to increase their efficiency, and most importantly, safety.
"When I first started in the (tractor dealership) business, I sold a lot of small tractors to folks who had grown up on a farm, or had been close enough to equipment where they at least had some knowledge of how to operate it properly," recalled Wiles.  "As the world evolved, and fewer people have these farming backgrounds, there are fewer people that buy tractors with the knowledge needed to safely and efficiently operate them.  I realized the need to help train these folks."
Wiles had some interesting advice for folks looking to buy a used tractor.  "When I go someplace to inspect a used tractor, usually if the place the tractor is residing has been well-maintained, the tractor is more likely to have been well-maintained also."
Wiles also suggested when testing a used tractor, you:
-Start the engine and slowly rev it up to the rated PTO speed, and bring the speed up and down. The engine should not stall or flutter in this process.
-Test the loader (if a feature on the tractor) by taking it all the way up, and then by placing it flat on the ground and picking the front wheels up slightly. This tests the hydraulic pressure.
-Look under the tractor to make sure there are no visible fluid leaks.  A spot of dead grass is often an indicator.
-Check the oil to make sure it has been changed recently, by looking at the date marked on the oil filter.
-Make sure the three-point attachment will go up and down.  It is advisable to attach an implement to test the three-point attachments' hydraulic power with some weight.
-Check the tires for wear and possible issues.  Replacing tires can be expensive!
-If the tractor has an air conditioner in the cab, make sure it works, as this can be another expensive repair.
-Check all the lights to make sure they are operational.
To listen to this weeks' episode, visit Apple Podcasts, Spotify, or Stitcher.  To view Tractor Mike videos, visit his YouTube page or visit his website www.asktractormike.com.
Hosted by Ronnie "Cuz" Strickland, Fist Full of Dirt is the official podcast of Mossy Oak Properties.  Dedicated to helping outdoors enthusiasts connect with the land and wildlife they love and hold dear, this interview-style podcast will feature a variety of guests, from notable names in the outdoor industry to "blue collar heroes" to members of the Mossy Oak staff, all speaking from the heart on land, wildlife, and conservation.  Fist Full of Dirt is available on Apple Podcasts, Spotify, and Stitcher.