"Fist Full of Dirt with Cuz Strickland," is a podcast dedicated to helping outdoors enthusiasts connect with the land and wildlife they love and hold dear.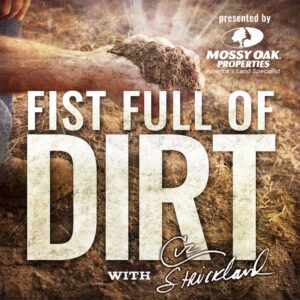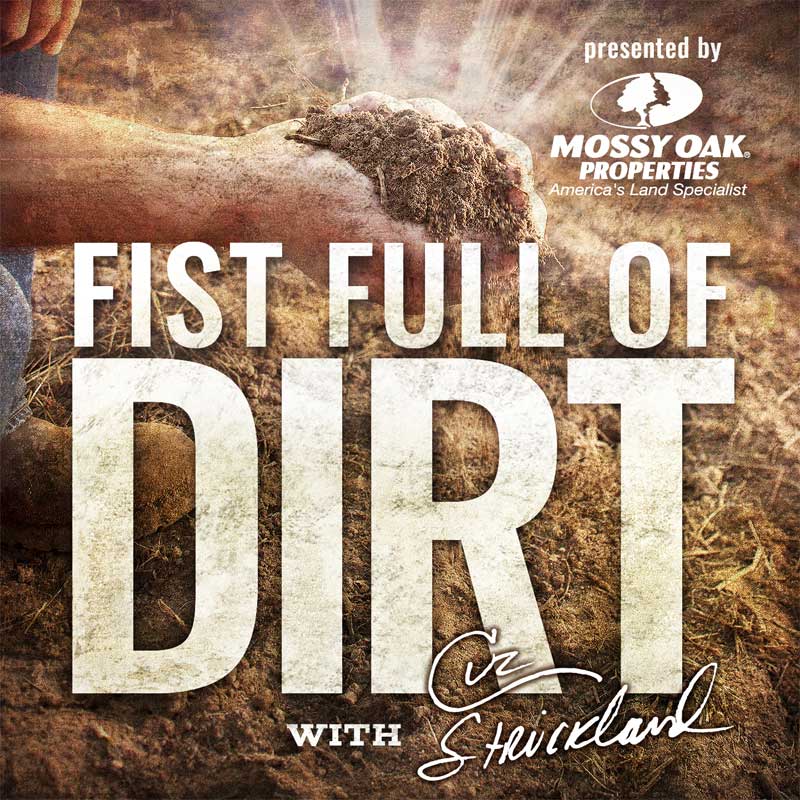 New episodes of the interview-style podcast roll out each Tuesday and feature a variety of guests, from notable names in the outdoor industry such as rock and roll legend Ted Nugent, to "blue collar heroes" such as 9/11 survivor Will Jimeno, to members of the Mossy Oak staff. The theme will center around the connection each guest has with the land and wildlife, and how their best life is lived by being outdoors.
To listen to Episode 53 with Will Primos :
Fist Full of Dirt is also available on Apple Podcasts, Spotify, and Stitcher.  To follow on social, Fist Full of Dirt's Instagram handle is @ffodpodcast and Facebook page is https://www.facebook.com/FFODPODCAST
For more information on Mossy Oak Properties, visit www.mossyoakproperties.com.