Riley Johnson of Lebanon, Tennessee, has been a member of the Mossy Oak ProStaff for three years, with a focus on gamekeeping. He's also a Mossy Oak Properties realtor.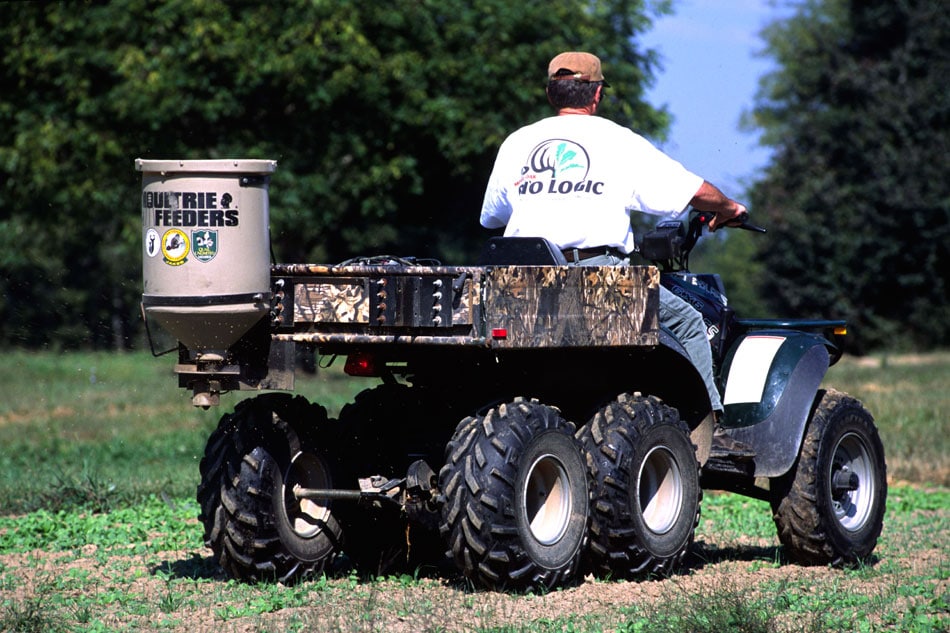 If you receive GameKeepers magazine, and you read about all the different management techniques you can use to attract and hold wildlife on your land, you'll likely think you don't have time for it. You have to make a living and don't have the time to do everything you'd like to do to improve the habitat and availability of food for wildlife. Maybe you don't have the money to spend on having the property cleared, plowed, planted for numerous food plots. However, that's not what GameKeepers is suggesting.
We feed the wild animals and improve our home property as we have time and money. The same is true for improving the habitat and food availability on the land we hunt. We look at all the things we want to do. We prioritize what we can do right now to increase the wildlife we have on our property. Next, we prioritize each project that we want to do on the lands we hunt each year.
The GameKeepers' philosophy doesn't teach that you should mortgage your house and sell your truck to have the time and money you need to better manage your land for wildlife. What it does recommend is to do what you can to make your land attract, hold and produce the wildlife that you want to see and hunt, then do it. GameKeepers is not a short-term program. If you do a little bit every year to improve your property, before you know it, you'll begin to see the results you hoped you would get.
We've just planted some Leyland cypress trees to give the wildlife that comes into our backyard more cover and protection. We also have feeders out for the deer, turkeys and wild birds. Several weeks before the rut arrived, I was putting two, 50-pound bags of corn in my feeder twice a week, and the deer and turkeys were eating every kernel. But when the rut kicked in, I noticed that the deer weren't eating nearly as much corn as they were before the rut.
This spring I planted some Mossy Oak BioLogic WhistleBack for the turkeys and wild birds, and we're also planting sunflowers. We are mainly seeing deer and turkeys in our backyard. We also see songbirds and have plenty of squirrels and rabbits.

One of the most important things you can do to help your deer and turkeys is start an intensive management program to eliminate coyotes and other predators that kill and eat fawns in the spring, break up turkey nests and eat the eggs and catch and kill turkey poults. Raccoons also like turkey eggs, and you may need to thin them out in many areas. We often overlook predator control. Yet, decreasing the amount of predators on any property can have a drastic, positive impact on the amount of wildlife your land can hold. If you just do a little bit when you can, with whatever finances and tools you have available, you can see more wildlife around your house and take more wildlife where you hunt.
Managing a couple of acres like we have behind the house for wildlife, you can get an awful lot done in one weekend. Once you set the projects up that you want to do on your hunting land, I think you'll be surprised at what you can get done in a weekend.