Mossy Oak Properties, Inc. is pleased to announce the launch of "Fist Full of Dirt with Cuz Strickland," a podcast dedicated to helping outdoors enthusiasts connect with the land and wildlife they love and hold dear.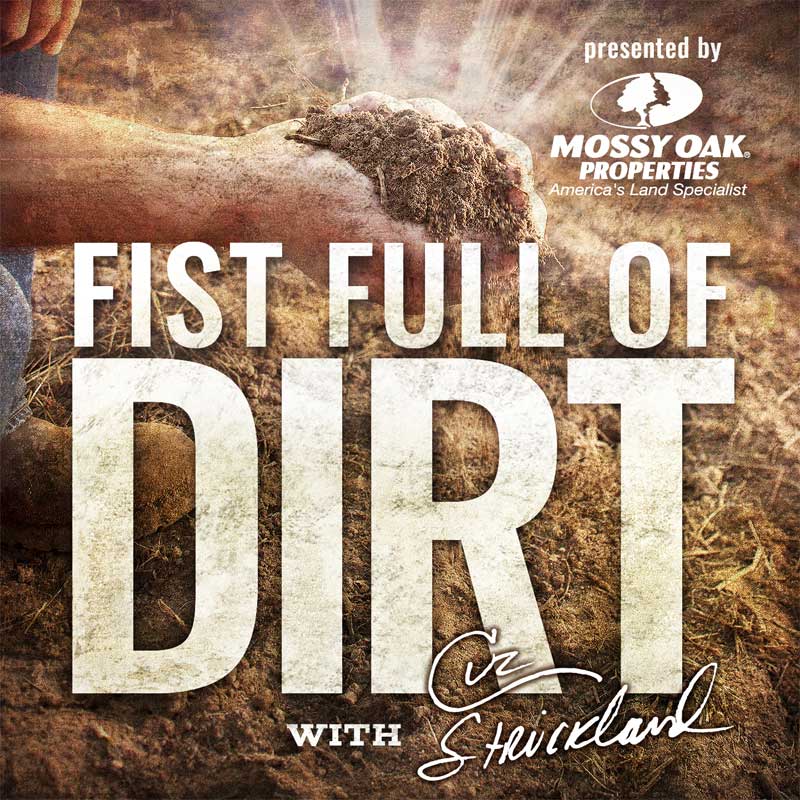 The interview-style podcast will feature a variety of guests, from notable names in the outdoor industry such as rock and roll legend Ted Nugent, to "blue collar heroes" such as 9/11 survivor Will Jimeno, to members of the Mossy Oak staff. The theme will center around the connection each guest has with the land and wildlife, and how their best life is lived by being outdoors.
Toxey Haas, Creator of the Mossy Oak brand, shared his excitement in saying "The individuals that comprise our hunting and outdoor community are unique, but share one common bond-a deep desire to be among nature as much as possible. The closer we get to nature, the more enriched our lives become. Fist Full of Dirt not only traces back to the origins of our brand, but symbolizes that connection with nature we all feel here at Mossy Oak."
Fist Full of Dirt is available on Apple Podcasts, Spotify, and Stitcher.  To follow on social, Fist Full of Dirt's Instagram handle is @ffodpodcast.
For more information on Mossy Oak Properties, visit www.mossyoakproperties.com.
Mossy Oak Properties was launched in 2003 to assist landowners, sportsmen, and investors in their pursuit of the perfect piece of rural property.  The Mossy Oak Properties network has grown to over 100 offices in 28 states throughout the country, and currently boasts an inventory of over 3500 listings totaling in excess of $3.6 Billion.  Selected as a national "Best Brokerages" by The Land Report, our network also had forty-plus groups named as Best Brokerage award recipients.  For more information, call 1-866-667-2289 or go online and visit www.mossyoakproperties.com.